Export to Marktplaats.nl
Chances are that you also want to place your advertisements on Machinetrack on Marktplaats.nl. That is easy and cheap with our Marktplaats module.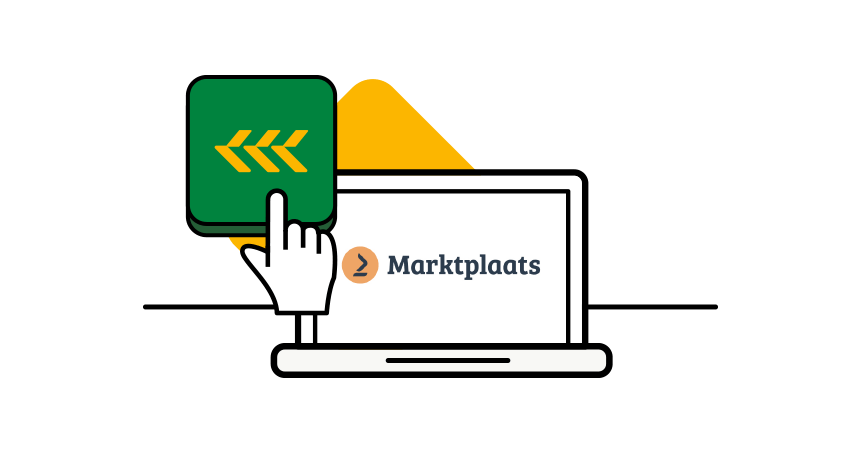 It is very simple:
Place your machine on Machinetrack
Place your advertisement on Marktplaats.nl with one click
That saves you a lot of duplication; both from placing and managing your ads. You can do that in one place, namely Machinetrack.


Cheaper than Marktplaats.nl itself
Advertising on Marktplaats.nl via Machinetrack is cheaper than on Marktplaats.nl itself. You advertise through a business account on Marktplaats.nl where Marktplaats.nl charges the advertising costs directly to you. See the Marktplaats.nl rates for the exact costs per category. At the bottom of the page is the rate card is shown.
You can also do promotional promotions such as uplift and top advertisement through Machinetrack at a reduced rate.
And you have complete control: you can determine yourself in which category your advertisement will end up on Markplaats.nl.
In short: via Machinetrack you have just as many options and control as on Marktplaats itself, at less cost!
Use your existing account
Do you already have an account on Marktplaats.nl? Then you can directly place your ads on your existing account. For example, you keep your mention of how long you have been active on Marktplaats.nl. This helps to generate trust among interested parties.
You can also change settings such as allow / disallow bids via Machinetrack. This way Machinetrack becomes your dashboard for Marktplaats.nl!
Sign up today
Sign up for a Machinetrack account today. Whichever package you choose, you can always use our Marktplaats.nl-module.
Register now
Why advertise on Machinetrack?
The largest (free) machine marketplace in the Netherlands
Free unlimited ads placement
Add movies, photos, and PDF documents for free
Full control over your ads
Import from other market places and your own website
Export to other market places and your own website
Choice of 4 packages, including 1 very extensive free package
Subscribe now = place ads immediately!
International reach
Have your own website made by Machinetrack, without any hassle!